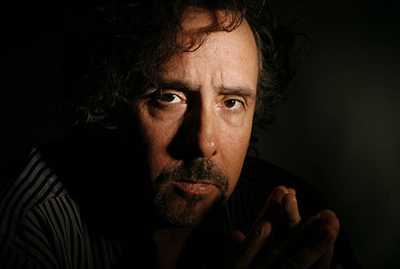 I am beginning to question whether or not I like musicals. In the last few years we have had several that were extremely popular, and I did not like any of them.
First was Chicago, an adaptation of the Broadway hit, over hyped, and definitely not worthy of an Academy Award for Best Picture in the same year as the Pianist, the Hours, and the Gangs of New York. Next was even worse, Dreamgirls. If not for Eddie Murphy the film would have been unbearable musically and dramatically. It too was well received and again I did not get it.
Now comes Tim Burton's adaptation of Sweeny Todd: The Demon Barber of Fleet Street, and once again, I don't get it.
I can't say that I hated it. Both Johnny Depp and Helena Bonham Carter give great performances and handle the singing just fine. There are also some good supporting roles by Alan Rickman, Sasha Baron Cohen, and the brilliant Timothy Spall. Burton's production team is top notch and the direction itself is clever and in tune to the music. But the music itself, while not horrible, wasn't a stunner. The songs were kind of boring and sometimes had little to do with the actual story. If the songs are not great, why bother with the musical? Most especially if the music doesn't even tell the story.
As for the story, a classic, dark, and strange idea, which appeared to be right up Burton's ally, it seemed to fall flat with no real substance other than to re-create what was once a shocking display of comedy and horror on stage. I chuckled and winced my eyes, but was very unimpressed with the lack of originality and effort put forth by Burton. Why did he choose to do Sweeny Todd now? Where are the Beetlejuice and Edward Scissorhands days? It's been 13 years since his best film Ed Wood. He has turned into a hit and miss director, which is sad for such a rare and interesting imagination.
Sweeny Todd was both predictable and unsatisfying. Parts of the story were left open ended. I did not care, but it would have been nice to know what happened to all the characters that were introduced. The film did have beautiful ending, despite its inability to tie up the story. But by then I was already sickened by its cheap use of bodies, blood, and Borat.
The sold out audience at the Arc Light immediately laughed when Sasha Baron Cohen appeared, not even giving him a chance to speak. They were appalled and entertained by the amount of blood and bodies Todd went through while singing to his blades. After the show they raved to each other how gross and unbelievable the movie turned out to be. I didn't get it. I fear the Academy will feel the same, hyping the film with nominations and ignoring others that truly deserve notice. Unless you loved the play, go see a film that does not require popcorn.