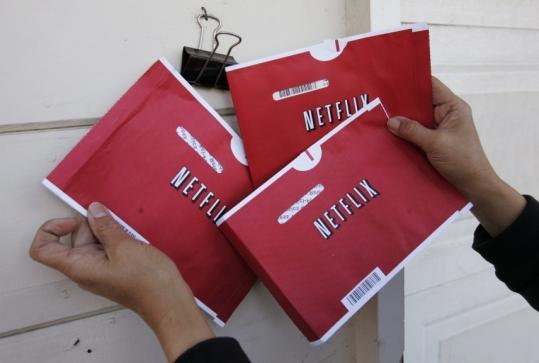 With Christmas just around the corner I'm reminded of a gift my mother bought for me two years ago this week. It was a subscription to Netflix, and my home entertainment viewing was transformed forever. Until then I had to rummage through what was available at my local video & DVD rental facilities. The empowerment Netflix gives you is remarkable; renting movies was a labor of love that suddenly became as easy as click, then deliver.
Why is Netflix better than Blockbuster or Hollywood Video? It's the sheer volume of choices. Unlike the competition, Netflix gets all DVD's released each week, and not just the big hits. Netflix probably has the widest variety of Documentary films in stock known to the world, seriously. They cover every genre and topic, if you want to see it there's a terrific chance they'll have it.
I know what some people will say, "You have to wait for the mail, with the others I can get what I want now" well this is true but just remember those other rentals have a due date, with Netflix you can keep your movies as long as you like. That is why I don't mind waiting because I like to take my time, I hate being rushed, a movie needs to be felt before it can be watched, never watch a film in a hurry, wait until you can't hardly stand it, then put it on.
Another little perk is that right now you can go to Netflix.com and give a friend or family member a yearlong subscription for cheap. Trust me they'll love it, being able to take control over your movie watching universe is a very special thing, it's the gift that keeps on giving, all year long. I currently get 8 movies at a time which is very unusual, most people have four or five coming, but I'm a special Netflix subscriber so I get special treatment, but even with just three movies at a time, which I think is the Christmas special is an awesome treat, and a great gift.